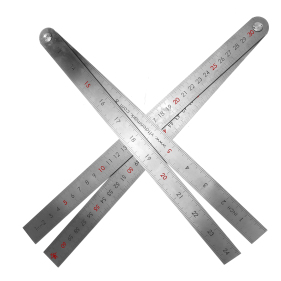 FOLDING RULER - STAINLESS
The ruler is made of 2 mm stainless steel with clearly marked measuring units. The units are on the one side metric and on the other imperial.
The length is 60cm / 24 "
The ruler is assembled with a brass rivet and a gasket in synthetic material, which ensures a uniform and firm opening and closing of the ruler.
Protected in a case of durable cardboard.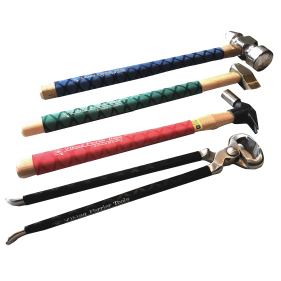 ANTI-SLIP GRIP
Comparing to other grips, is this in one piece and there is no adhesive on the grip, so it doesn't start to curl up and be sticky after a few times use.
It is only 1 mm thick, so the handle will not feel thick in the hand.
There are three different model. 30 mm for rounding hammers. 22 mm for nailing hammers, fullers etc. and 15 mm for tongs. All 3 models are available in 4 Colors.
33mm and 22 mm will be delivered in 1x 33 cm pieces, and 15mm will be delivered in sets of 2x 25 cm
Easy to mount. Use Hot-Air gun or boiling water.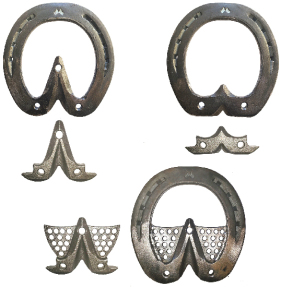 INSERTS FOR WELDING
We will soon introduce different Inserts to weld into open horseshoes. In production is three different models:
Coudal Support, Straight Bar and Heart Bar
They are designed in same system af our Bar Shoes, and ensure a easy fitting, also after welding them int the shoe.
We have no exact delivery time for this product. Will be updated soon.